Meet Our Team
---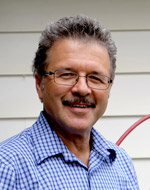 Dr. Lornen Nischuk
---
Dr. Lornen J. Nischuk has enjoyed an active chiropractic practice in Yorkton, Saskatchewan since 1986. He received his education from Canadian Memorial Chiropractic College in Toronto. When he is not working at the Better Living Centre, Dr. Nischuk enjoys growing a large organic vegetable garden as well as prairie fruits, country life, spending time with his adult children and grandchildren, and creating woodworking projects for a hobby. He enjoys his work as a Chiropractor and looks forward to seeing his regular patients every day, as well as meeting new ones.

---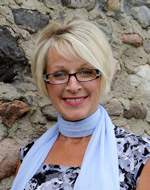 Glenda Nischuk RNCP
---
Glenda Nischuk  has always had a passion for health and nutrition. She has directed several programs in the Yorkton community in recent years, "Depression Recovery Program", and the "Complete Health Improvement Program" or CHIP. Her life-long goal is to empower and educate people to take charge of their own health. She is co-owner of the Better Living Centre where she works as a nutritional consultant practitioner and as a hydrotherapist. Her practice encompasses the physical, mental and spiritual sides of health. On her days off she very much enjoys growing her own food and preparing it in healthful ways. She is married to Dr. Lornen Nischuk and together they have three grown children and two teenage grandsons.
---
Janice Zwirsky
---
Janice Zwirsky was born and raised right here in Yorkton, Saskatchewan. She moved away and took a Western swing to Alberta after graduating from the Yorkton Regional High School. She moved to Edmonton, Alberta and achieved a diploma in Radio, Television and Communications at the Northern Alberta Institute of Technology. After a short stint of working in Edmonton, Alberta and then Saskatoon, Saskatchewan she made her way back home to Yorkton to be closer to family. After over a decade of working with entities of SaskTel with SaskTel Mobility Dealers and then SaskTel SecurTek she found her fit at the Better Living Centre.
Janice has a keen interest in health and wellness, and a variety of sports. When not working she can quite often be found on a ball field or a golf course. Watching and playing sports is one of her passions. She enjoys everything from hockey to golf, and volleyball to squash, just to name a few. When not busy playing sports a lot of her time is spent socializing with family and friends. With her outgoing nature and community involvement, there are not many people from the area that she hasn't met.
Janice takes pride in making everyone's experience at the Better Living Centre a positive experience. Whether it is a new patient calling or walking through the door, or an existing repeat patient or client that regularly visits, you are guaranteed a generous smile to greet you and a helpful, friendly professional atmosphere.

---
Shaunya Kien
---
Shaunya Kien is the first smiling face you will usually meet when you come to the Better Living Centre, or the voice you hear when you give us a call.
She takes her job as an administrative-secretary seriously, and will do everything she can to schedule you for the chiropractic care you need. You will enjoy meeting her and appreciate her efficient pleasant manner.
Shaunya Kien was born and raised in Moose Jaw, Saskatchewan. After graduation, she went to college in North Dakota and along with studies played on the volleyball and fastball teams. Upon returning home she decided to move to Yorkton to be closer to her sister and family. There are many days after work Shaunya can be found watching her niece or nephews in their various sports and activities. Shaunya now resides on a dairy farm west of the city with her boyfriend. She enjoys the quiet life of the farm and spends days off helping with chores. In her spare time she enjoys gardening, playing golf and just visiting with friends and family.
---
Leone Ottenbreit
---
Leone Ottenbreit was born  and raised Yorkton, Saskatchewan and loves calling this city home! She has a certificate in Business Administration and has worked at the Cornerstone Credit Union, the Canadian Cancer Society and alongside of her husband in their former business, Ottenbreit Sanitation Services/Ottenbreit Waste Systems.
When not working at the Better Living Centre, she enjoys spending her time mastering her F-Words: Faith, Family, Friends, Fundraising, Fitness, Food and Fun! Leone is blessed with a wonderful family: her husband, Greg, daughters, Katelin & Rayanne, son-in-law, Austin, granddaughter, Wynnslet, and her deceased son Brayden she looks forward to being reunited in Heaven.  Her family co-ordinates an annual head-shaving fundraiser in Yorkton with the aim to raise money for cancer research and benefit those people from our community and surrounding area that are affected by the disease.
Leone has always been fascinated with healthy living and learning everything that she can to improve her life and the lives of others through fitness, nutrition and prayer. She enjoys interacting with the patients at the Better Living Centre and seeing them on their path to healing after their chiropractic treatments, nutritional counselling and other services offered at the centre.
---